Alpha One Restore
Expert Water, Fire & Mold Restoration Services
Damage Restoration in McKinney and the DFW Metroplex
Water DAMAGE RESTORATION SERVICES
Alpha One Restoration
Alpha One Restore offers fully certified, licensed and insured water damage cleanup, burst pipe cleanup, fire restoration, sewage backup cleanup, content cleaning, storm damage restoration, and mold remediation services across Denton County, Collin County and the greater DFW area. Our restoration specialists are on call for 24-hour emergency service and can often be on site in 60 minutes or less.
WATER DAMAGE EXPERTS
Water Damage Restoration
The IICRC water damage specialists at Alpha One Restore provide comprehensive water damage restoration services including flood cleanup, sewage cleanup, water removal, water drying, and water damage repair in McKinney. We work with all major insurance companies for a stress free claims process. Contact us 24/7 for emergency water damage restoration service.
CERTIFIED FIRE CLEANUP
Fire & Smoke Restoration
Fire damage repairs must begin quickly to maximize effectiveness. That's why our team of certified fire restoration technicians are on call 24/7 for fire damage repair services in McKinney, TX and the greater Dallas area. Contact our team now to receive fire damage mitigation services right away. Whether it's soot removal, smoke odor removal, puff back cleanup, or emergency board-ups, we can help.
Mold Professionals
Mold Remediation
Mold growth can not only be damaging to your home, but can also potentially harm your health. If you notice a must smell or see visible mold in your home, contact Alpha One Restore, an experienced mold remediation company in McKinney TX. Our team of licensed mold removal technicians will remediate your mold problem and help prevent it from returning in the future.
Content Restoration
Content Cleaning & Pack-outs
When a disaster occurs at your home or business, the building materials are not the only things that become damaged. Contents such as furniture, clothing, and other meaningful possessions may be damaged by water, soot, smoke or mold. We offer professional content cleaning and pack-outs to restore that contents that are not beyond repair. You can rely on our team to handle the content restoration process with respect and care.
What Our Customers Say
While on vacation, we got a call from our water billing company and they said over 100k gallons of water was being used. We rushed home to find out our entire finished basement was saturated.

Alpha One Restore responded quickly overnight and extracted thousands of gallons. Within 2 weeks he packed out all our contents and performed excellent mitigation services, ready for repairs. Jay had a swift and hard-working crew that we enjoyed. He provided thorough communication and walk through this process step by step with us.

Alpha One Restore leads by example

-Mr./Mrs. Mayes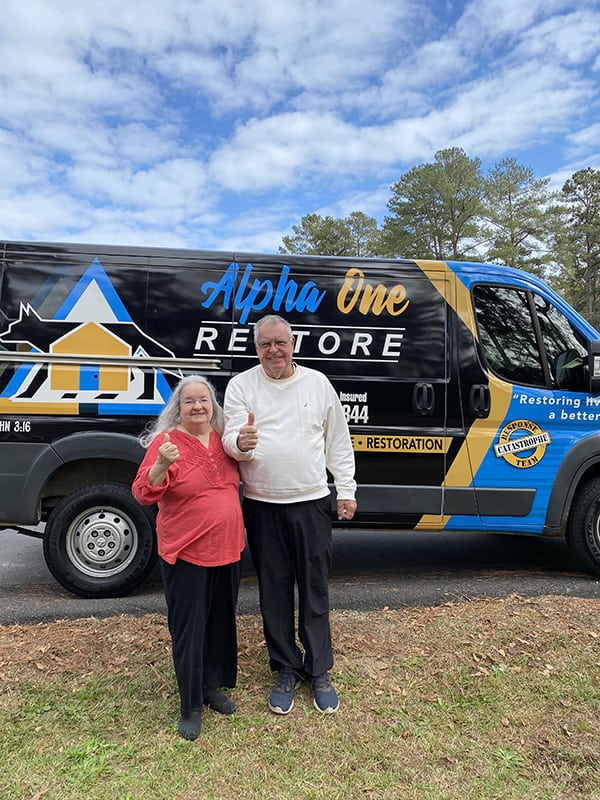 We work with all insurance companies
Alpha One Restore Service Area
Alpha One Restore of Prosper, Texas is proud to provide the highest quality damage restoration services to the greater Dallas TX area. Some of the cities that we service include:
Questions?
Send us a message or call us with any inquiries you have